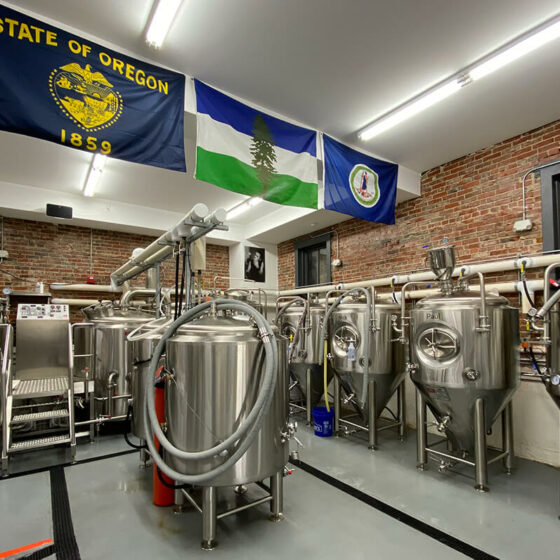 ABOUT THE BREWERY
We brew small batches of ales and lagers on a custom-built 5-barrel brewhouse from ABS Commercial in Raleigh, North Carolina, and ferment them in tanks named for the four members of The Clash.
We are a proud brewery member of the Craft Maltsters Guild, with virtually all of our grain coming from Murphy and Rude Malting, just up the road in Charlottesville, and the balance sourced from other small maltsters in our region.
All of our wild beers are fermented with our own mixed culture of yeast and souring bacteria (known as "The Ocho") that we foraged in the wild from right here in Rockbridge County. Our house "clean" yeast strains are from Imperial Organic Yeast.
Erik received his brewing education at the American Brewers Guild, and apprenticed at Deschutes Brewery in Bend and Portland, Oregon.